Additional Documents, Photos and Links

Boston Attractions & Activities:

Golf

For those serious golfers that want to play some locally recommended courses and will also have the freedom to getthere on your own, here are some local faviorts.

Pine Hills in Plymouth, MA
-Nicklaus Course (first choice)
-Bobby Jones (second choice)
24-Hour Reservation:
866-855-GOLF (4653)
Web:
www.pinehillsgolf.com

Pinehills Golf Club was created to rival the country's most prestigious golf clubs, bringing world class, daily fee golf to New England. Conveniently located in Plymouth, Massachusetts – just a short drive away from Boston and Cape Cod – Pinehills Golf Club is spectacularly set on over 300 acres of rolling hills punctuated by dramatic, glacially carved kettles and kames.

Hickory Hill in Methuen MA
Phone:
978-686-0822
Web: www.golfhickoryhill.com
Online Booking: www.golfhickoryhill.com/online-tee-times

Hickory Hill is an 18 Hole golf course located in Methuen, Massachusetts.  

Designed by Manny Francis, the regulation length course has 4 sets of tee boxes and offers a fun and challenging golf experience.



Dinning & Restaurants


Atlantic Fish Company
Website | Menu | Reservations
Mistral Bistro
Website | Menu | Reservations
Toro
Website | Menu | (617) 536-4300
Neptune Oyster
Website | Menu | (617) 742-3474
Mooo Restaurant
Website | Menu | Reservations




Day 1: Photos
Day 2: Photos
Day 3: Photos
Download All Photos Here

Fall Conference Documents:

Bruce Hodge:
Young Executive Council Presentation
Handout #1
Handout #2

Bill Cassidy:
Managing of Teams Presentation

Flemming Scott:
Negotiations and Conflict Resolutions Presentation

Terrance Resnick:
Succession Planning and Management Transitions
Please contact Justin Chew for this presentation link.

Arnold Kimmons:
Strategic Planning Presentation

When

Wednesday, September 23, 2015 - Friday 25, 2015

Hotel Information

Room Block: CFESA Overflow Room Block
Reservation Phone: 877-901-6632



Check In: 3:00pm
Check Out: 12:00pm
Room Rate: $369.00 + Taxes & Fees

As the newest addition to Boston Harbor, the Renaissance Boston Waterfront Hotel stylishly reflects the vibrancy of the ocean with its sophisticated, contemporary design. Inspired by the sea, this newly acclaimed hotel in downtown Boston boasts luxurious, well-appointed guestrooms with breathtaking ocean vistas and the latest amenities. Featuring expansive views, 20,736 square feet of total meeting and event space, and a 10,700 square foot Pacific Grand Ballroom, this South Boston hotel is ideal for meeting functions, wedding receptions and social events of any scale. This downtown Boston hotel blends unique style with state-of-the-art technology, setting a new industry standard for innovation. Guests will experience exquisite service in creative spaces at this South Boston hotel.




Award Banquet Tuxedo Rental
Men's Wearhouse
Phone: 866-332-9964
Tux Cut-off Date: September 18, 2015



Please call the above number with your measurements and tuxedo selection ready to give the representative. Tuxedo selection can be found here or by clicking on the above MW link. Men's Wearhouse recommends you visit a local MW Store and receive an accurate measurement. You can also print out and bring the rental order to your local store, you will be asked to make payment in full at time of fitting if you decide to go this route.

The tuxedos will be delivered to the hotel and available in the conference registration room upon arrival. Tuxedos must be returnedto the conference registration room before 10am the following day.

If you have questions please call 1-866-332-9964. For questions regarding pickup and drop off please contact a CFESA team member.

Award Banquet Band / Music
Band: District 21

Compelling, refined, electrifying!
District 21 is an integral blend of seven of Boston's most talented performers. From R&B, motown, top 40, funk, rock, reggae, jazz - District 21 does it all and does it better!

Whether it's entertaining for an intimate wedding or a three thousand guest corporate event, District 21 never fails to captivate its audience.

Conference Registration

Airport Information

CFESA Members: $700
Non-CFESA Members: $800
CFESA Member Spouses: $400
Non-CFESA Member Spouses: $500
Registration Cut-off Date: August 31, 2015

Driving from Logan International Airport :
Distance: 10 miles
Drive Time: 15 minutes

Follow the signs towards I-90 West - Ted Williams Tunnel. Take the Ted Williams Tunnel to Exit 25. At the top of the ramp proceed straight onto B Street. Follow B Street to the end and take a right onto Seaport Boulevard. The Seaport Boulevard entrance to the Seaport Garage will be on your right.


---

Public Transportation from Logan International Airport :
Distance: 10 miles
Drive Time: 15 minutes

Out of the airport, look for the silver line train. Once on the train, get off at the world trade center stop.

---

Taxi Transportation from Logan International Airport :
Distance: 10 miles
Drive Time: 15 minutes

Taking a taxi will cost you roughly $20 - $25 and will take 10 - 15 minutes.

Weather Conditions

Time Zone

Normal High: 80°
Normal Low: 65°

Eastern Standard Time




Agenda

Sponsorship Opportunities

Support CFESA by becoming a sponsor today. CFESA is offering multiple sponsorship opportunities, which will provide maximum exposure for your company. Sponsorship opportunities include Opening Reception, Young Executive Council Meeting and Second Annual Awards Banquet sponsorships.

Current Sponsors
- Young Executive Council Meeting
---
- Awards Banquet
---
- Awards Banquet

---

-

Awards Banquet
---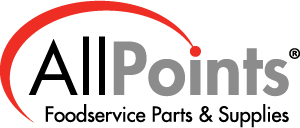 - Awards Banquet
---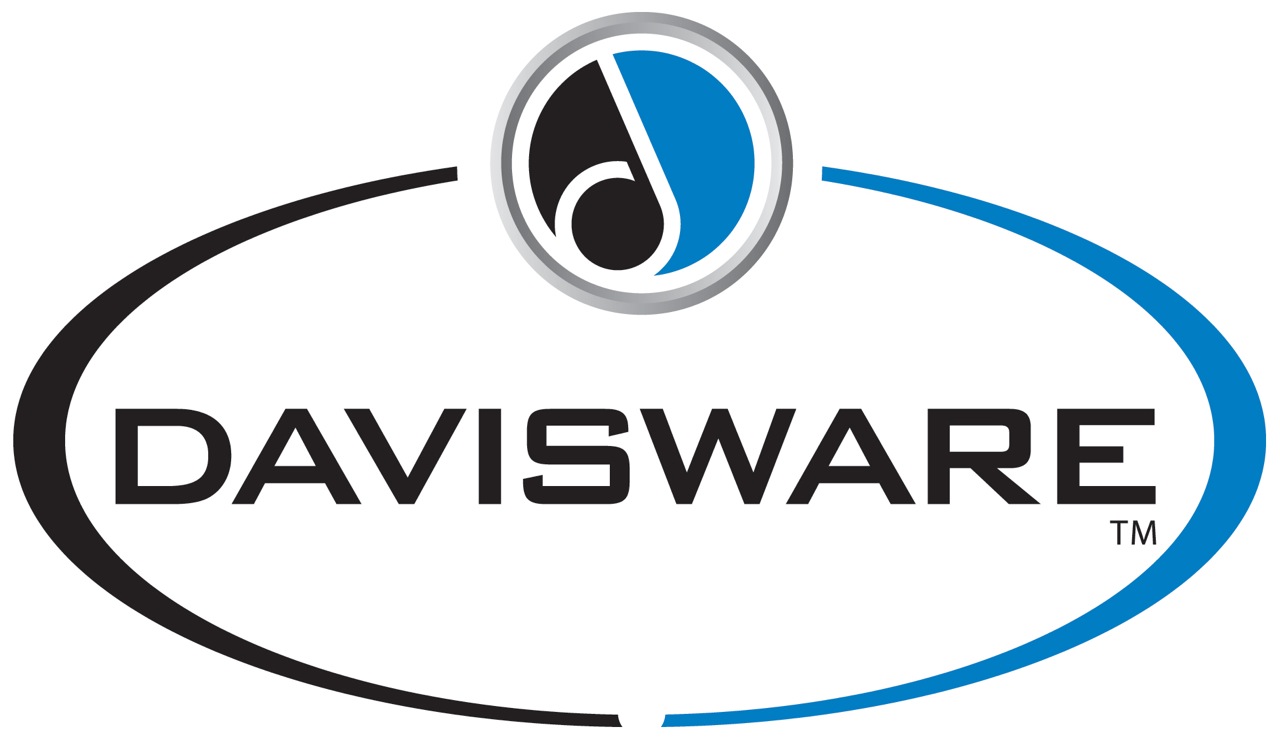 - Awards Banquet
---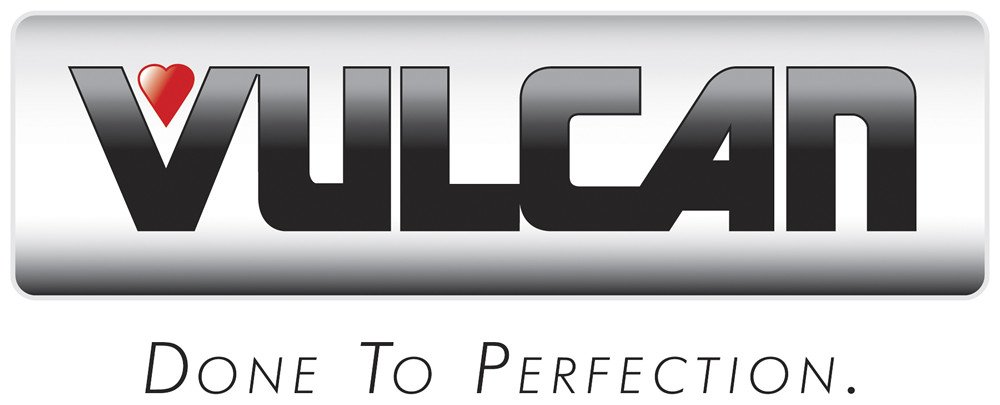 - Awards Banquet
---

- Awards Banquet
---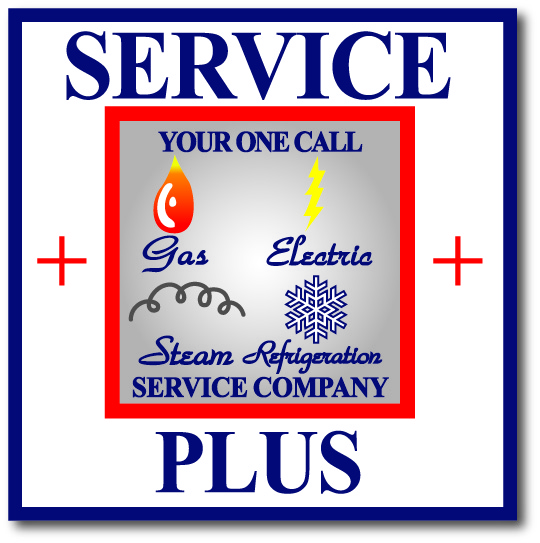 - Awards Banquet
---

- Awards Banquet
---
---
Download the Conference Mobile App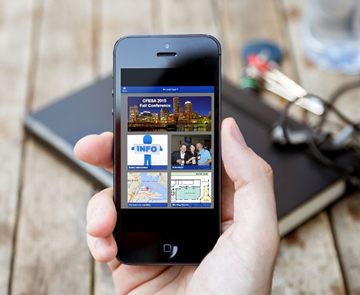 Need Help Downloading? Click Here

Download the 2015 CFESA Fall ConferenceMobile App by clicking on your store app. You should be directly taken to the CFESA app. If you would like to search for the app also, just use the key word CFESA and it should take you directly to the conference app.
CFESA, in order to help go Green , will not be distributing paperprograms this year and will REQUIRE the mobile app in order to plan out andattend the conference.
Thank you for your understand and support. Click this link to find out more about using the mobile App.
Fall 2015 Conference Attendees
† = Board Member
3 Wire:
Joe Johnson
Shannon Johnson
A R Repairs Baker's Kneads Inc:
† Tony Rapanotti
Matt Rapanotti
Lisa R Rapanotti
Moriah Dean
Absolute Restaurant Service:
Gregory McLaughlin
Accelerated Cooking Products:
Mark Doyle
AccuTemp Products, Inc:
Don Peaks
Ace Service:
Sally Murphy
Kevin Murphy
Rob Cox
Action Restaurant Services Ltd:
Jim McVeigh
Advantage Restaurant Supply and Service:
Derrick Hill
Mark Rossi
A.I.S - Appliance Installation & Service:
† Wayne Stoutner
Mike Kilpatrick
AIS Commercial Parts & Service Inc:
Matt Evans
Alecia Evans
A.J Antunes & Co:
Joe Carone
Michael DeBoni
Charlie Newcomb
AllPoints:
David Bernstein
Jim Stafstrom
Bill Brower
Alto-Shaam, Inc:
Michael Jones
Armstrong Repair Center, Inc:
Roy Armstrong
ATECH, Inc.
Mark LeBerte
Authorized Commercial:
Cecil Blake
Shannon Sykes
Wayne Gerald
Bettcher Industries :
Jeff Kronewitter
Candy Kronewitter
Bildon Parts & Service, Inc:
John Swanson
Patricia Swanson
Blodgett Oven
Larry Sweeney
Bromley Parts & Service:
Diane Mansfield
Beth Shaw
Bunn Corporation:
Tim Mahoney
Burlodge:
Joe Oliva
CFESA:
Heather Price
Linda Riley
Lisa Walker
Justin Chew
Chandlers Parts And Service:
Robert Chandler
Choquette CKS:
Ron LeBlanc
Jennifer Linton
Choquette-CKS:
Jonathan Dubeau
Stephanie Dubeau
Clark Service Group:
Glenn Clark Jr.
Glenn Clark III
Rob Dunwody
Jeff Martin
Rich Hollenbaugh
Bryan Warfel
Cleveland:
Wayne Lemke
Cobblestone:
Christopher Heina

Commercial Appliance Parts & Service Inc.:
Tina Reese
Wes Tyler
Bill Davock
Commercial Appliance Service Inc.:
Todd Eichman

Commercial Kitchen Parts & Services:
David Duckworth
Carl McNeal
Commercial Kitchen Service Co :
John Guettler
Dolores Guettler
Commercial Parts & Service:
† Steve Sliter
Jeff Sliter
Consolidated Appliance Services:
Johnita Anthony
Aurora Anthony
CSI Commercial Services Inc:
Howard Helgenberg

Dan Cone Group:
Dan Cone
Travis Cone
Davisware :
Jennifer Davis
Cheryl Hansen
Dave Friederick
Kim Stowell
Delfield:
Jim Johnson
Duke Manufacturing Co:
Ron Kieffer
Sue Kieffer
Duffy's Equipment Service:
Patrick Duffy
† Paul Toukatly
Pat Toukatly
Paul Pumputis
Bryon Karas
Ecolab Equipment Care (GCS Service Inc):
† Joe Birchhill
Gyner Ozgul
Bill Emory
Brandan Helzer
Terry Anderson
Eichenauer Services:
Justin Eichenauer

Elmer Schultz:
† Kirby Mallon
EMR:
Roger Kauffman
Caroline Kauffman-Kirschnick
Erie Water Treatment:
Keith Pennison
Falcon Service Inc.:
Craig Szczuka
FCSI:
Kimberly Kissel
FEDA:
Brad Pierce
FESCO:
† David Hahn
Frymaster:
David Neidlinger
Dean Kershner
Foodservice Equipment Reports:
Beth Lorenzini

Franke:
Ed Phillips
Scott Blankenship
Micah Teeters
Matt DeNardo

Gary's East Coast Service:
Gary Petitti
Angela S Petitti
General Parts:
Bruce Hodge
Cassidy Martin
Globe Food Equipment:
Kevin McFadden
Goodwin Tucker Group:
Dee Holt
Great West Commercial Kitchen Repair Ltd:
Gordon Cook
Greenbrier Technical Services:
David Canterbury
Hagar Restaurant Service:
Billy Hagar
Les Carlson
Jonathan Riffe
Hardt Equipment Manufacturing, Inc
Bonnie MacGregor
Shellie Boyd
Harris Warren Commercial Kitchen:
Michael Harris-Warren
Hatco Corporation:
Gary Kramer
Mike Whiteley
Hawkins Commercial Appliance Service Co:
† John Schwindt
Denise Schwindt
Troy Hogoboom
Henny Penny:
Todd Hennigan
Jim Anglin
Heritage Foodservice Group:
John McDonough
Damon Childers
Charlie Rodriguez
Hi Tech Commercial Service:
Jay C Curran
Lizbeth Curran
Horizon Equipment:
Tracy Smith
Rick Johnson
ITW:
Shaun Bishop
Jackson WWS, Inc.:
James McDowell
Gregory Fugate
Joe Warren & Sons:
Joe Warren
Jones-McLeod, Inc.:
Tom McLeod
K&D Factory Service, Inc:
Daniel Dibeler
Kason Industries:
David Ring
KC Mechanical:
Jessica Brown
Dan Titus
Key Food Equipment Services Ltd:
Ken Beasley
Kitchen Brains:
Mario Ceste
Maestro Food Equipment Services
Chris Partaik
MAFSI:
Jeff Couch
Tom Jedlowski
Malachy Parts & Service:
Richard Farrell
Market Forge:
Mark Manganiello
Marshall Electric Co:
David Testa
McFarlane Telfer Ltd:
Chris Craggs
NAFEM:
Deirdre Flynn
Charlie Souhrada
National Service Cooperative:
Ron Arrington
Robert Smith
Norwood's Commercial Appliances, Inc:
Chip Norwood
Onnera Group:
Alejandro Rios
Parts Town:
Clint Holder
Dan Hinchley
Dennis Dettman
Liz Lorino
Kelly Smith
Anthony Ingrao
Pentair/Everpure:
Cortney Scharenberg
Pierce Parts and Service:
† Joe Pierce
Pine Tree Food Equipment:
† Gary Potvin
Diane Potvin
Dan Poulin
Kim Poulin
Jeff Marquis
Dale Huot
Pitco / Magikitch'n:
Mark Therrien
Rick Gilman
Quick Servant Co.
Sherman Reddinger
R & B Commercial Service, Inc
Mark Reilly
R.G. Henderson:
Rick Blum
RATIONAL USA
Gene Doerr
RES Group:
Kristen Nowak
RSI - Refrigerated Specialist, Inc.:
Scott Hester
Marvin Hester
Sharon Hester
Safecare:
Rusty Parke
SAM Service, Inc.:
Jim Eason
Nick Cribb
Serv Industrial:
Gregorio Gonzalez
ServiceTrade:
Billy Marshall
Dave Cotten
Service Plus, Inc:
Mark Wehrenberg
Mark Wehrenberg, Jr.
Service Solutions Group:
Don Roenigk
Doug Hargadon

Southbend:
Rob Taylor
Summit Commercial Facilities Group:
Kevin Yakes
Superior Kitchen Service, Inc:
Jack McMahon
Donna Charvat
Brenda Rosa
T&S Brass and Bronze Works:
Mike Orlando
Tech 24 / Commercial Foodservice Repair, Inc. :
Rick White
Corey Harrison
Ron Rosati
Ronnie Petterson
Corey Harrison
Kurt Herwald
The ICEE Company:
Steve Every
Tom Ketchum
The Salvajor Company:
Dennis Easterla
ThermalRite:
Ken Kreuscher
Town Center Inc:
Dennis Cregar
Brad Cregar
Adam Cregar
TriMark Strategic:
James Morgan
Bill Caron
TWC Services, Inc:
Paul Morrison
Mark Hockman
Todd Curtis
Unlimited Skills LLC:
Angela Simon
Febert Grayson
Unified Brands:
Joe White
Bill Findlay
Valley Service Inc:
Frank Dowd
Kim Dowd
Shaun Dowd
Brian Keleher
Vanco :
Jeremy Allen
Vulcan Hart / Wolf Range:
Jim Broecker
Whaley Foodservice Repairs Inc.:
† Wells Whaley
Woody Adkins
Joe Horner
Adrienne Whaley