Wednesday September 23, 2015


6:00 am – 7:00 am            Morning YOGA
7:00 am – 7:30 am            First Timers – Cup A Joe (Invitation Only)

7:30 am – 9:00 am            Young Executive Council (Coffee & Danish)
Press release regarding the young executive council here.
*You must pre-register to attend this session
Sponsored by EMR Commercial Kitchen Service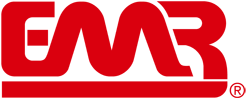 8:00 am – 6:00 pm            Registration is Open

9:15 am – 10:15 am          Service Managers Meeting (Manufacturers Only)

9:15 am – 10:15 am          Service Agency Company Meeting (Service Companies Only)

10:30 am – 12:00 pm       NAFEM/CFESA Liaison Committee Meeting (Open To All Conference Attendees)

Lunch will not be provided on the first day of the show unless you are a first timer

12:00 pm – 12:50 pm       First Timers – Brown Bag Lunch (Invitation Only)

1:00 pm – 3:00 pm           Committee Meetings
Business Technology
Education Training
Marketing
Membership Services

3:15 am – 4:15 pm            Board of Directors Meeting

5:00 pm – 6:00 pm         Opening Reception -
Stop by and grab a drink and light horderve before you head out to dinner
Sponsored by Tech 24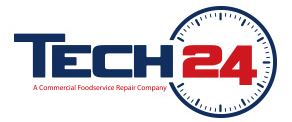 Thursday September 24, 2015

6:00 am – 7:00 am            CFESA Fun Run & Walk
(Meet outside of Seaport lobby in front of WAVE Studio)
7:30 am  - 8:00 am            First Timers Cup A Joe (Invitation Only)

8:00 am – 9:00 am            Breakfast

9:00 am – 10:30 am          Membership Meeting

10:45 am – 12:00 pm       Technology Survey Seminar

12:15 pm – 1:15 pm         Luncheon

1:30 pm -3:00 pm             Customer Retention Panel

3:00 pm – 4:00 pm           Manufacturers Meet & Greet Sessions
This is your chance to meet with one of our Associate Members. You will have the chance to meet for a quick (15 minute) introduction and ask some questions in a one-on-one meeting.

Pentair
Kitchen Brains
A.J. Antunes & Co
Blodgett
Alto-Shaam



Friday September 25, 2015

600 am – 7:00 am            Morning Cycle
(Meet at WAVE Studio)

7:30 am – 8:00 am            First Timers Cup A Joe

8:00 am – 9:00 am            Breakfast

9:00 am – 10:30 am          Managing Teams

10:30 am – 10:45 am       Morning Networking Break        

10:45 am – 12:00 pm       Negotiations and Conflict Resolutions

12:15 pm – 1:15 pm         Luncheon

1:30 pm – 3:00 pm           Succession Planning & Management Transitions
---
In understandable language, business owners will learn needed tools and strategies in the areas of business succession, management transition, wealth preservation and eventual transition of assets (with special focus on their business). Typically the more successful business owners become, they also become more vulnerable. Accordingly, techniques will be discussed showing how to combat those vulnerabilities and assure that the successful business remains just that – successful! Among the areas of focus will be why businesses ultimately fail, the importance of coordinating estate plans with succession plans, addressing active vs. inactive children within a family business, management transition musts, liquidity issues, valuation methodologies that will satisfy the IRS while lowering the tax bill, the proper type of buy-sell agreements that allow for maximum tax savings and most cost efficiency and common life insurance funding mistakes that often result in substantial taxes being paid that could have been legally avoided and solutions to avoid this scenario. The seminar wraps up by tying in many of the areas of the areas discussed into a real life compelling family business case study that is sure to strike a chord with everyone in the audience!
---

3:15 pm -4:15 pm             Strategic Planning
---
Strategic planning is critical to the long term success of any organization. Yet it is often presented as something that can only be understood by business school grads and high-priced consultants. But good planning is not beyond the scope of non-MBA types.
The MOST method is a practical framework for building sustainable business plans. This nuts-and-bolts tool is intuitive, memorable and easy to implement. Inspired by the US Army's battle planning process, MOST stands for Mission, Objectives, Strategies and Tactics.
You can use MOST to:
Create a strategic plan for everyone, not just the owners and investors
Fully engage all team members in your company's Mission
Improve customer satisfaction and build loyalty
In this seminar we start with an analogy that is familiar to everyone (a college football coach) and use that to illustrate the key principles of this approach. We will cover the basics of crafting a meaningful Mission Statement then dive deeper into the Objectives, Strategies and Tactics that support it. You will take away an organized, easily recalled format for creating and implementing a strategic plan for your company.
---
6:00 pm - 11:00 pm          

Black tie awards banquet & presentation including dessert and dancing


Sponsorship opportunity